New Episodes!
Black in the Middle Podcast
Middle class, middle of map and just always stuck in between #blackculture and #whiteamerica. This is a podcast of three black friends who grew up in the burbs and how the battle of nature vs nurture turned them into the men they are today.
Black in the middle
Be a Guest on the Show!
Our listeners want to hear from you, and so do we. Black in the Middle podcast records every Thursday from 6-8pm CST in downtown Kansas City, Missouri. We'd love to have you in the studio (socially distanced of course) but we also can accommodate virtual interviews. Use the scheduler to book your interview today and we'll get in touch to start planning an episode…staring you!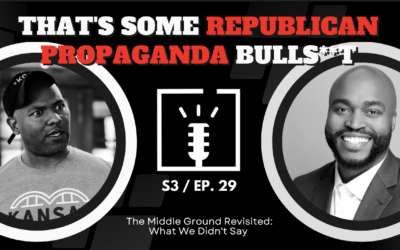 A few weeks ago we had Glenn Sandifer II on the pod to discuss his High-Value Man relationship book, 'The Middle Ground.' This week we're cracking the book back open to unpack our thoughts on Mr. Sandifer's theories. Where did we agree? Where did we disagree? And was...
read more
New Episodes Weekly
Every Friday
Stay Connected to Get The Latest Podcast Alerts